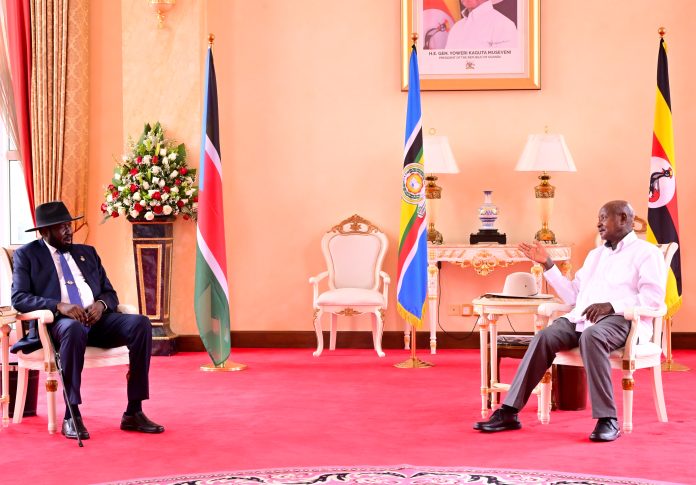 His Excellency the President of the Republic of Uganda, Gen (Rtd) Yoweri Kaguta Museveni today met and held discussions with His Excellency, Salva Kiir, President of South Sudan at State House-Entebbe.
The two leaders discussed issues of mutual interest between the two brotherly countries and border security.
The meeting was attended by Uganda's Minister of State for Foreign Affairs, Hon. Henry Okello Oryem, the Director General- External Security Organization (ESO), Ambassador Joseph Ocwet while the South Sudan delegation included Hon. Barnaba Marial Benjamin -Minister of Presidential Affairs, Hon. Dr. Martin Elia Lomuro- Minister of Cabinet Affairs and Hon. Dr. James Pitia Morgan- Minister of Foreign Affairs and International Cooperation, among others.