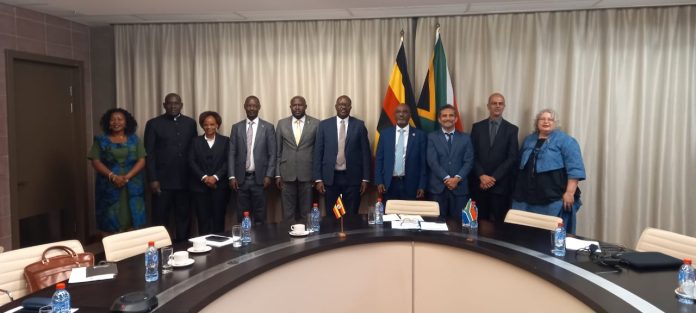 Yesterday 18th April, 2023 the Permanent Secretary(PS) Ministry of Foreign Affairs Uganda, Hon. Vincent Waiswa Bagiire led a multi-agency delegation of Uganda Government officials to the Department of International Relations and Cooperation of the Republic of South Africa(DIRCO) for a two-day knowledge sharing visit on hosting the Non-Aligned Movement Summit which Uganda will be hosting in January 2024.
At the commencement of the knowledge sharing visit, the PS and his team paid a courtesy call meeting on Dr. Zane Dangor, the Director General(DG) of DIRCO. Bby
During the meeting with Dr. Zane, both teams shared knowledge on a range of issues that included; South Africa's views on the future of the Non-Aligned Movement, Uganda's vision and theme for the NAM Summit, Uganda's priorities for the NAM Summit, and the task of chairing of the NAM Summit in the current international geo-political environment.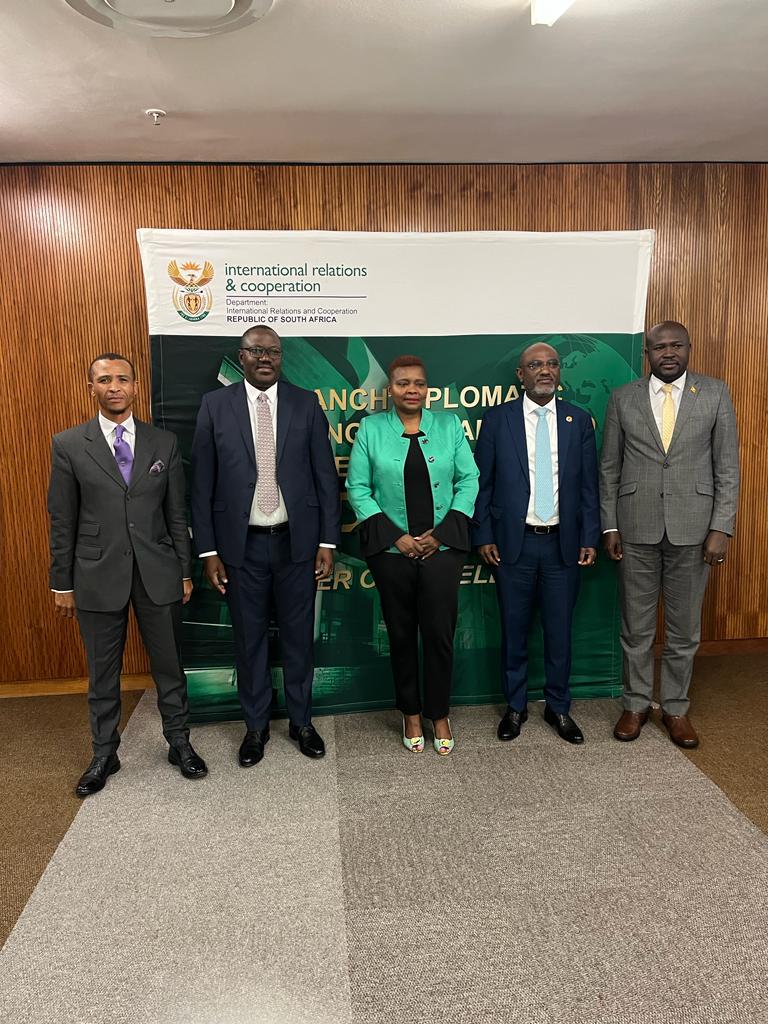 After meeting with the DG-DIRCO, the Ag. Deputy Director General of the Global Governance and continental agenda, Mr. Zaheer Laher treated the PS and his delegation to an elaborate presentation on the organization structure and methodology of hosting of the NAM Summit, South Africa's experience on hosting NAM in 1998, the NAM Coordinating Bureau, Role of the NAM Chair, the Non-Aligned Security Council Caucus, the Joint coordinating Commitee, the NAM Meetings and their frequency, the NAM Working Group, the Committee on Palestine, the need to build partnerships and continuously engage, the challenge of concurrently charing the NAM and the G77, the need to strategize on how to attain optimal outcomes at the end of the Summit, striking the delicate balance between NAM member states and non-member states' interests, among others.
In addition to the above, the Chief of State Protocol of the Republic of South Africa Amb. Losi Tutu and her team shared knowledge with PS' delegation in the areas of; coordination and events management, operational areas&logistics( venues,accommodation and transport management) arrival and departures, ceremonies, media, finances, accreditation,firearms and aircraft clearance and host of other protocol and logistical arrangements.
At the end of the visit, the DIRCO pledged continued support to Uganda's preparations for hosting the NAM Summit and Chairmanship of NAM.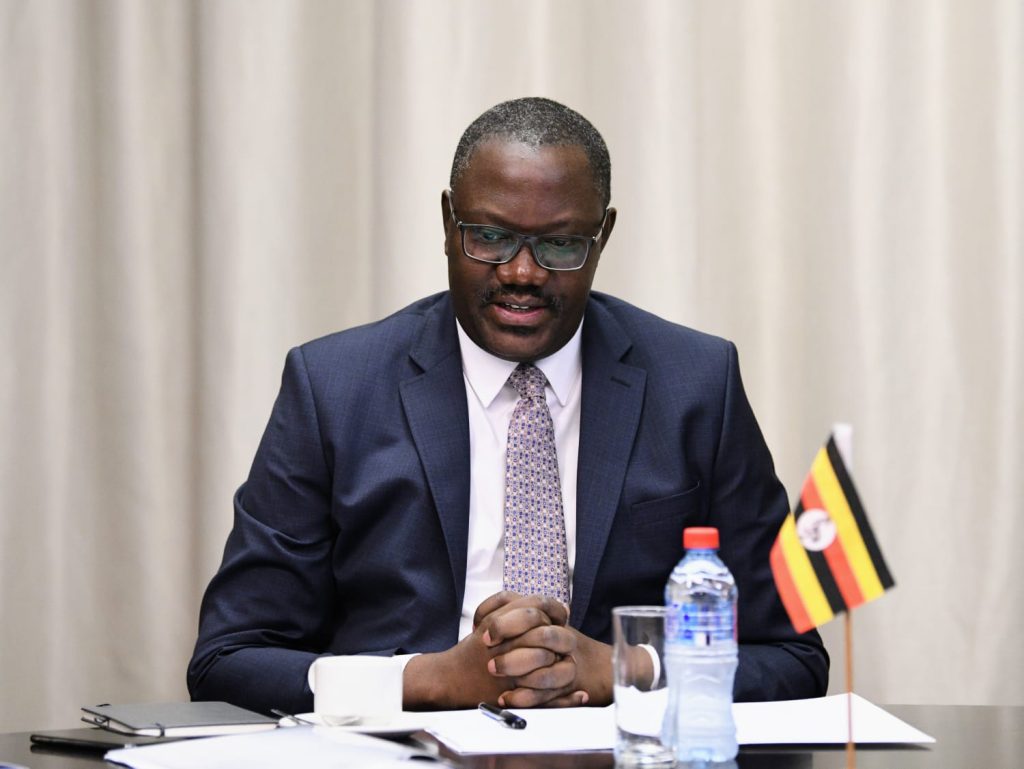 The PS thanked his hosts for the invaluable time they took off to share the priceless knowledge with him and his delegation. He committed to many more such engagements in future; before, during and after the Summit.