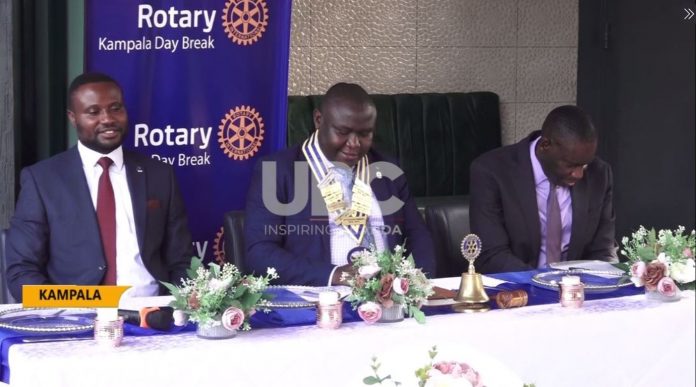 Rotary Club of Kampala Daybreak has pledged to further its resources in boosting education in Uganda.
The pledge has been guaranteed by Rotarians of Kampala Daybreak on their official hand over of leadership in Kampala.
The club has so far built over 16 early childhood schools in different parts of the country.
Ever since its inception, the Rotary club of Kampala daybreak has managed to boost the education sector in terms of building school across the country especially at early childhood level.
So far over 16 schools have been built and fully facilitated by Rotary Club of Kampala daybreak.
At the handover ceremony Fredrick Kitakule the former president has vowed to maintain the rotary's support towards the education sector.
Edward Mugerwa the new president has called for coordination amongst the members as he takes on his new office.
The function of the instillation of the new president of Rotary Club of Kampala daybreak, was graced by the deputy Governor of Bank of Uganda Michael Atingi Ego.