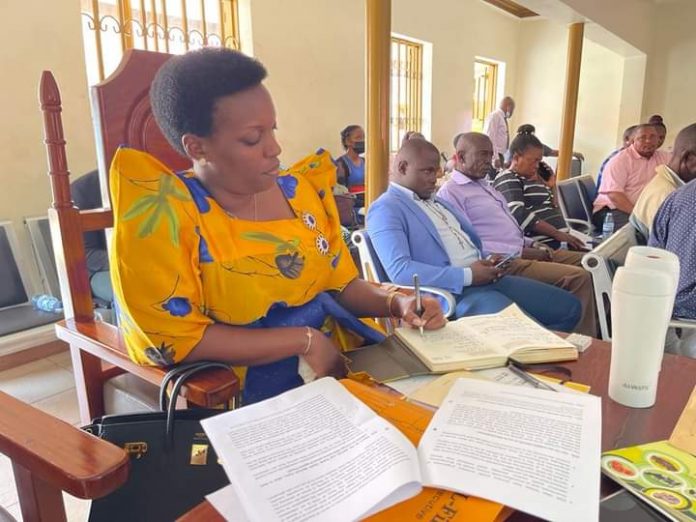 Hon Diana mutasigwa this week we kicked off the Parish Development Model sensitization exercise targeting 39% of the people in the subsistence Economy to get them to the money economy, farmers, traders, and agri-business people.
"As a woman member of parliament, I encourage women to involve and interest themselves in the Parish Development Model to start up groups and get money which is called Financial inclusion that will help your business, women are entitled to 30% of PDM funds, youth 30%, elderly 10%, and others 20% " Mutasigwa said.
"First, we met the people of the greater Mukono region, Buikwe, Kayunga, and Buvuma, we are going to traverse every district per district, and every parish to make sure we reach the grassroots to sensitize further and monitor the progress of the PDM program.
I encourage all our people to be able to benefit from government programs and have a positive attitude towards work (mindset change) and government. There are a lot of programs to change your life for good " she added.
The Parish Development Model is a Government strategy or approach for organizing and delivering public and private sector interventions for wealth creation and employment generation at the parish level as the lowest economic planning unit. This will ensure support for more Ugandans to increase their demand for goods and services.