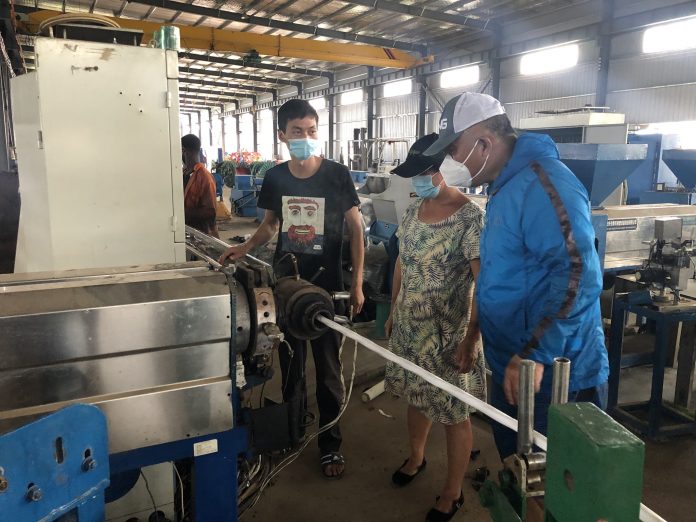 Government has embarked on the   Industrialization policy for development and also bridge on the un employment gap.
Seated on 618 acres of land with 23 factories, over two thousand jobs have been created hence reducing on the unemployment challenge in Mbale region.
This has prompted the Presidential Chief Executive Officer Forum to pay a Courtesy visit to Sino Industrial Park Mbale to ascertain the progress and also do research and advocacy to bridge the gap between government and the private sector.
"It is such a pleasure as a Ugandan to come to a park like this and you see the importance of technology transfers and collaboration with other countries like china in particular so as CEOs we what to thank the Presidential CEO forum which he really done a very good job in bridging the gap between the private sector and government showing us practically what we need in order to grow as Ugandans, our businesses and compete at a regional level," said Omara Lamex Apitto, the Managing Director Foundation Leads Ltd.
Chief Executive Officers Sino Uganda Industrial Park Mbale lauded the Presidential Chief Executive Officers Forum for the initiative and pledged to work handy with government for development.
Provision oftechnological skills was however cited as eminent following the increasing number of factories in the Country.
Government was urged to come up with a good and well thought industrial Policy to ensure a fast and steady growth.
"We think this is the way to go and knowing that the Uganda investment authority is establishing more industrial parks across Uganda, we think we will very fast achieve development in this country" they said.
According to the Management of Sino Industrial Park Uganda Mbale, the gesture by the presidential CEO Forum of visiting different companies establishes a good working relationship.