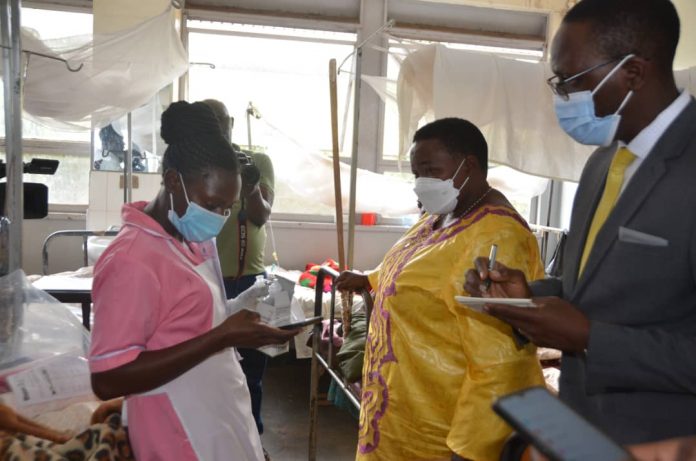 Nabbanja's visit follows public outcry during PDM rollout meetings she conducted in Butambala this week.
During the meeting leaders reported to Nabbanja inneficiency, perpetual absenteeism of health workers, extortion of patients especially expectant mothers by health workers among other issues at the government hospital.
In company of Dr Kyabayinze Daniel Director public health ministry of health, Nabbanja who found most offices closed and few staff on duty despite the big population of patients to attend to, confirmed all the earlier claims during her two hour interraction with patients and health workers. She vowed to handle the challenges here and in the entire health sector holistically.
Nabbanja later toured the ongoing construction at the hospital by the UPDF Engineering brigade and appreciated the quality work going on.