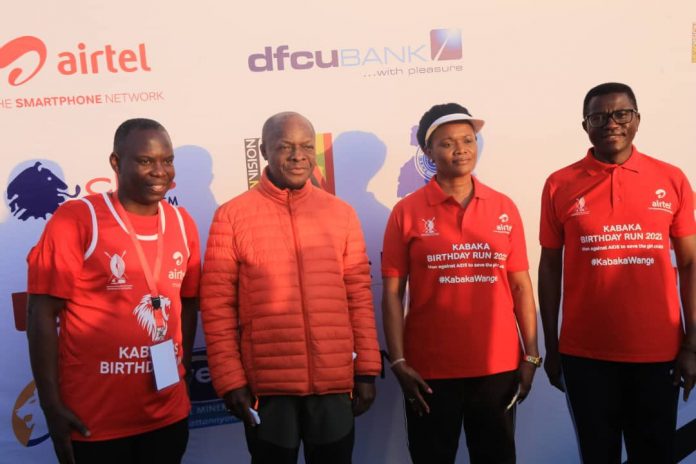 The 2022 Kabaka birthday run attracted one of the biggest crowds with many gathering at the Lubiri from as early as 5am to participate in the 67th Kabaka birthday run yesterday.
Since inception the Kabaka birthday run has been on several themes with the 2022 edition dedicated to the fight against HIV/AIDS.
People from different areas painted the Mengo Palace entrance red as they match to enter to participate.
At 6:45am Katikkiro of Buganda arrived and people chanted .After few minutes the Kabaka arrived the whole place was covered by alarm and songs praising the Kingdom.
Thousands of People gathered at the flagging off place waiting to be flagged off by the Kabaka.
Before flagging off, the Kabaka's special guest was Executive Director UNAIDS Winnie Byanyima lauded the Kabaka for his determination to fight and end HIV/AIDS by 2030.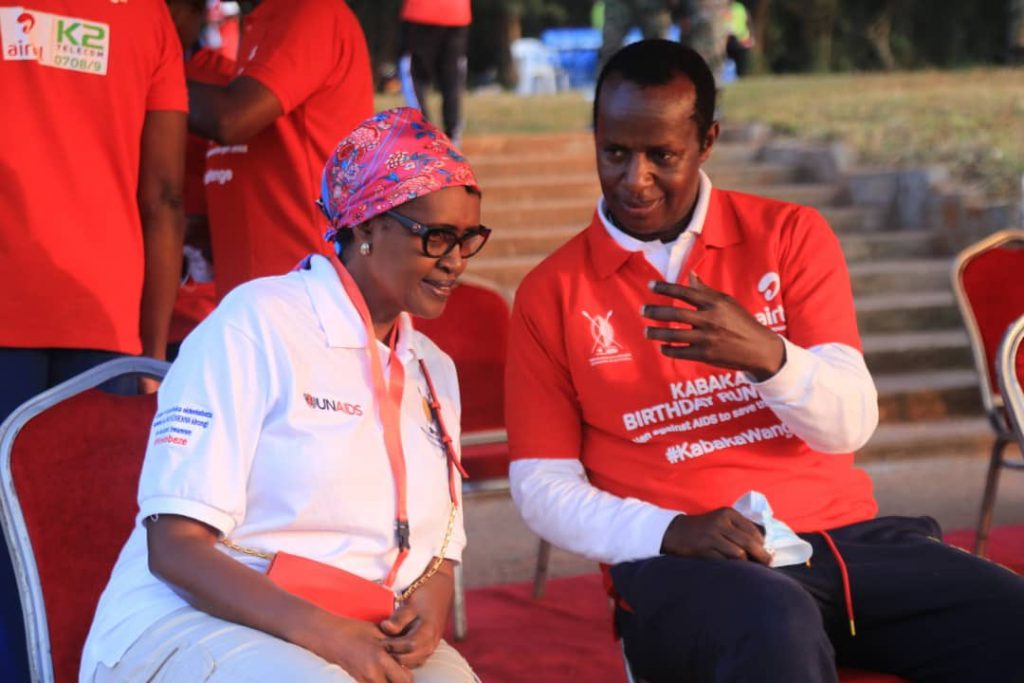 Ms Byanyima said the Kabaka Birthday Run had remarkably put up to the HIV realization and increased testing in the face of critical challenges caused by the Covid-19 pandemic.
"The Kabaka Birthday Run has contributed to a sharp decline in HIV infections over the last five years having the Buganda region making the rapid progress in reducing infections," Ms Byanyima said.
Katikiro Charles Peter Mayiga encouraged people to have regular checkups to know status and when positive to start on the drugs that have proven with many examples in Uganda to prolong life.
Going for HIV testing is the only way to know one's HIV status, Mr Mayiga added.
After the Kabaka flagged off runners in the various categories, excitement had reached fever pitch.
This year's birthday run was under the theme 'Men Against AIDS to Save a girl Child'