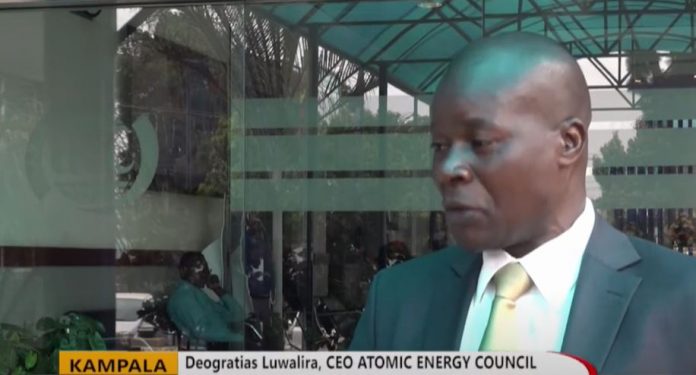 Previously, Atomic energy council was focusing on the regulation of ionizing radiation device used in hospitals and industries with high risks.
The partnership between Atomic energy council and Uganda Communications Commission aims at covering non- ionized radiation to ensure safety of people and the environment.
"We hope to carryout activities jointly and share information schemes and knowledge in this area" CEO atomic energy council, Deogratius Luwalira said
The Atomic energy council 2008 Act mandates AEC to work together with UCC to ensure that people are safe from the effects that may arise from infrastructures under UCC.
"This area we are collaborating in according to our rating is of a lower risk compared to the ones we have been handling for ionizing radiation but it didn't mean that is had to be ignored completely, we feel its timely because by now we have gathered skill, knowledge and resources" Luwalira added.
The Acting Executive Director UCC Irene Kagwa Ssewankambo says while they ensure there proper coverage in communication, they are cautious about safety of the environment and people.
The agreement seem to answer concerns from the public and political fraternity that have for long raised questions of the safety of masts with vicinities people live.
The MOU will enhance join operation, sharing of information, skills and knowledge.
Non- ionizing radiation is radiation that does not have grave impact to effect or destroy human DNA Such source include; telephone masts, high power voltage line, power sub stations, MRI's, Micro waves and phones.