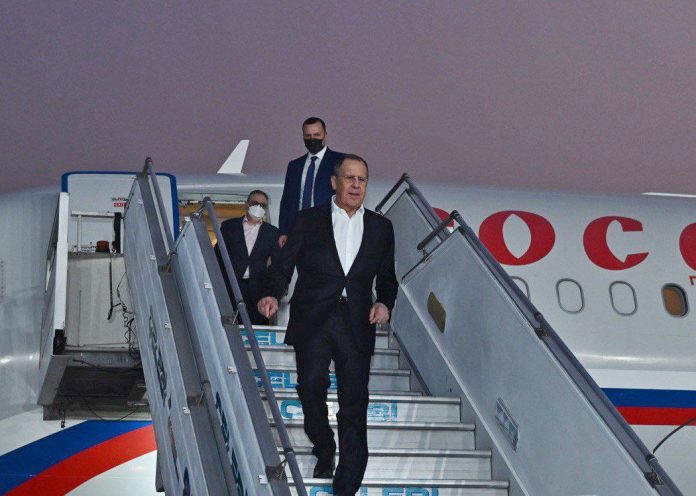 Russian Foreign Minister Sergey Lavrov will pay a working visit to Uganda, Egypt, Ethiopia, and the Republic of the Congo on July 24-28, Russian Ministry of Foreign Affairs said.
Lavrov's visit comes ahead of the second Russia-Africa summit, which is expected to take place in Addis Ababa, sometime in October-November 2022.
💬 #Zakharova: On July 24-28, Russian Foreign Minister Sergey #Lavrov will pay a working visit to Egypt, Ethiopia, Uganda and the Republic of the Congo. #RussiaAfrica pic.twitter.com/u1UwenQtzu

— MFA Russia 🇷🇺 (@mfa_russia) July 21, 2022
During his visit to Uganda, Lavrov will meet president Yoweri Museveni at State House Entebbe.
in an Op-ed Lavrov revealed that Russia will deliver contractually promised food, fertilizer, energy and other commodities to Africa, despite the difficulties created by Western sanctions.
Lavrov reminded Africans that Russia is not "stained with the bloody crimes of colonialism" on the continent, but has instead "sincerely supported Africans in their struggle for liberation from colonial oppression," over the years, including economic, military and educational assistance.
Russia "does not impose anything on anyone or tell others how to live," Lavrov argued. "We treat with great respect the sovereignty of the States of Africa, and their inalienable right to determine the path of their development for themselves."
Moscow's principle of "African solutions to African problems" is in stark contrast to the "master – slave" logic of the former colonial powers, the Russian diplomat noted.
Relations between Russia and African nations are "of an intrinsic value and do not depend on fluctuations in the international environment," Lavrov pointed out in closing. "It is good to see that our African friends have a similar understanding."