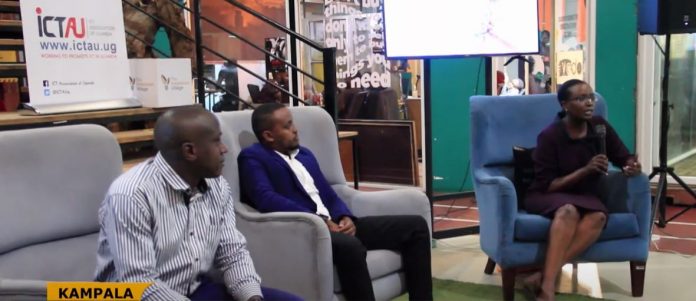 The Innovation Village in partnership with the Institute of Electrical and Electronics Engineers and ICT Association of Uganda have launched a new education program dubbed the "IEEE Continued Program".
The 4 months training program is aimed at equipping tech-engineering professionals with new skills in emerging technologies.
Experts argue that the fourth industrial revolution wave is defining career decisions and choices.
The training is therefore a steppingstone for tech-engineering professionals in Uganda to advance their careers in order to stay relevant in the job market and create meaningful impact.
"We have launched a program here in Uganda which one for [providing continuing education to ICT professionals this includes computer developers, software developers data analysts ,electrical engineers, telecommunication engineers . And we are offering these through organisations and once an organisation takes on this program, its staff will get access to these courses for a period of four months and in return they get to give us there feedback , what they liked ,what they would like us to improve and we will used that to continue organizing content to offer to ICT professionals and junior scientists"said Lucy Muchira ,the Representative IEEE
The purpose of the program is to reach-out to as many ICT and engineering practitioners as possible and enable them access courses and new skills based on their underlying knowledge.
"We know that there are significate challenges in it in regards with infrastructure being able to access content and our motive is lending a head .giving people in Gulu, Jinja ,Mbarara and more access to the space where they can get the courses and have the relevant skills" Patrick Kadama, the ICTA Secretariat said.
A report by the World Economic Forum on the: Future of Jobs, 2020 indicates that the on-going shifts in the division of labor between humans, algorithms and Artificial Intelligence is likely to displace 85 million jobs worldwide in the next 5 years while creating 97 million new roles adaptable to technology.