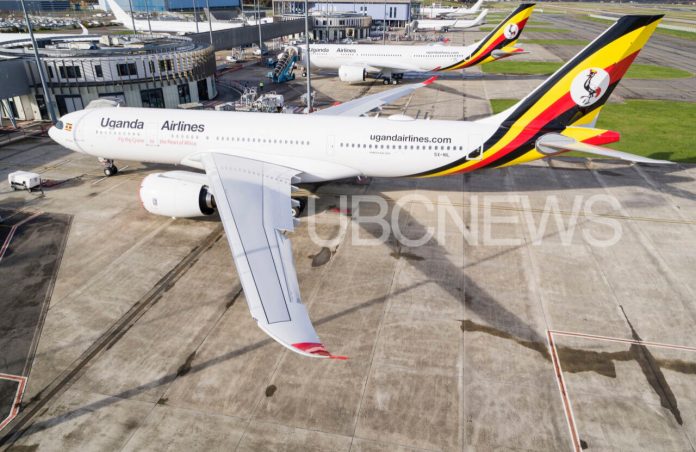 The flag carrier's Airbus A330- 800 neo aircraft was over the weekend spotted at Seattle-Tacoma International Airport in the USA a sight that left many in industry wondering what was the purpose of the flight. The airline has however come out to confirm that the their aircraft was chartered by a client for this specific journey.
Acting Uganda Airlines CEO Jenifer Bamuturaki said that the A330-800 was chartered by a private client whom she would not disclose for confidentiality reasons.
The airline with a fleet six including four CRJ 900 jetliners from Bombardier and two wide body A330-800 neo aircraft from Airbus is currently flying to 11 destinations and 10 of these are on the African continent with one long haul route to Dubai in the United Arab Emirates.
During their new year outlook presser in Kampala, the airline had indicated that they are to leverage on charter flights & cargo operations so as to increase their revenue streams. Currently the CRJ's have been chartered by National sports teams, government officials and regional presidents.
According to figures released by the airline, Uganda Airlines transported 98,760 passengers in 1st half of the 2021/22 financial year and 14,363 were on the Airbus while 84,397 on the CRJ900 jetliners. The airline says it earned 13.3 M USD in revenue from these operations
.