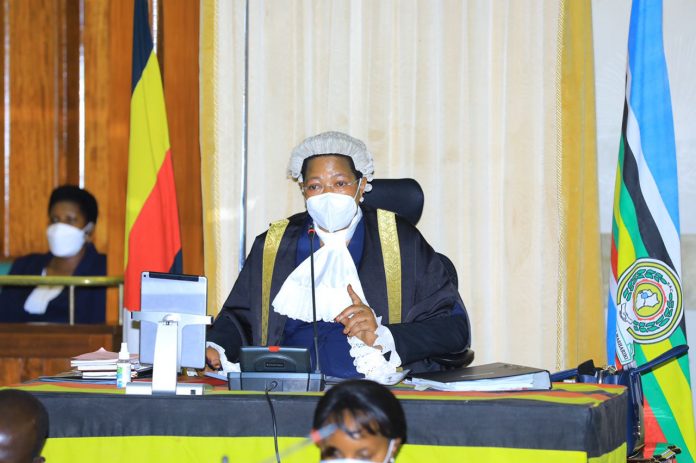 Speaker of Parliament Anita Annet Among has this morning strongly warned a section of MPs that are planning to stage a demonstration when the debate on the coffee deal comes up on the floor.
The Speaker revealed that she had learnt of the said demonstration planned by some MPs to deter the debate .
"I want to give this strong warning, I have heard that there are members who want to demonstrate during the debate on the coffee report," Ms Among said.
She added: "Those who are coming in with T- shirts, I am waiting. I am aware; I even know where the T shirts are. I am warning members that if I see that kind of demonstration I will stop the report."
Parliament is today set to debate the report authored under the stewardship of Trade Committee chair, Mr Mwine Mpaka (Mbarara City South), followed a public uproar about an agreement that gave the UVCC a 10-year concession to add value to Uganda's green coffee beans.