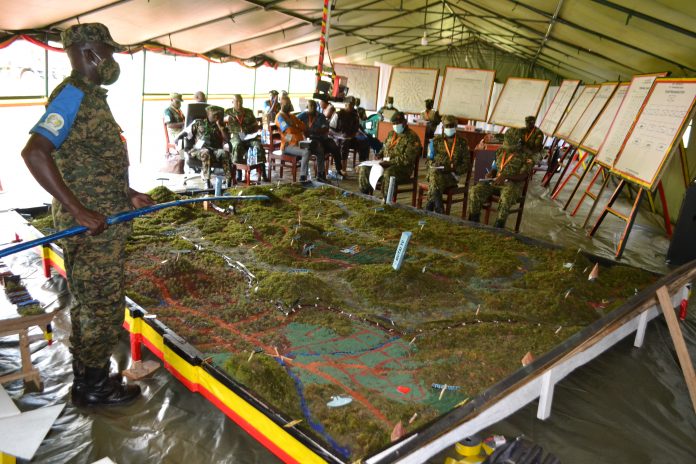 The 12 Edition of the EAC Armed Forces Field Training Exercise (FTX) that commenced with a Command Post Exercise conducted in Jinja, followed by the Jinja and Kampala Planning Conferences; culminating into this year's FTX, has led to the construction of key infrastructure around Jinja district.
Alongside the main FTX conduct, the exercise is undertaking civil military cooperation activities, which are scheduled for commissioning at the end of the FTX.
These include: the construction of a classroom block at Nsube Primary School and another two-classroom block at Bukaya Primary School in Buikwe district.
Another CIMIC project under construction is the Maternity ward at Ivunamba HC II in Jinja City Not Division.
The Exercise Director Maj Gen Don Nabasa during his tour of the aforementioned projects said that it is important to provide something to the community (give-back) in recognition of its hospitality for the good spirit of the exercise.
"It's important to consider such critical needs in society and support them," he added.
He lauded the leadership of the EAC Armed Forces for supporting such projects.
The In charge of Ivunamba HC II Rose Mirembe commended the different EAC Partner States for constructing the health centre that will be fully equipped to improve service delivery in the community especially in maternal and child health.
"We are happy and very excited because it will save mothers from tracking long distances to give birth," she said.