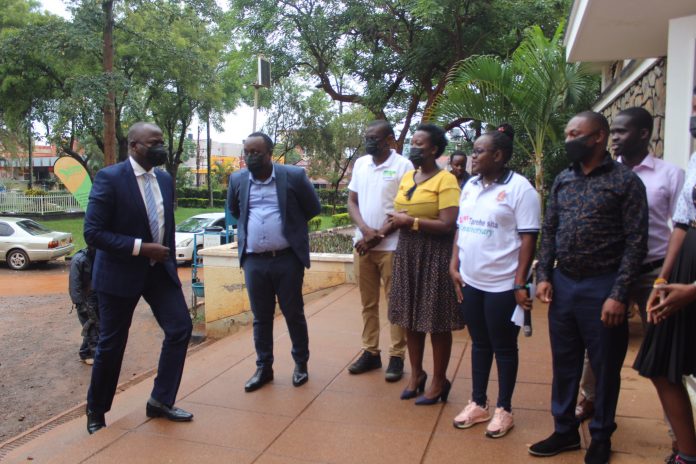 The Microfinance Support Centre has called upon Ugandans to wake up and start making good use of Government's programs brought to them at the grass root level with the aim of eradicating poverty and creating wealth.
This was highlighted at the inspection and Performance Monitoring Program of the Emyooga Saccos in Jinja District.
Jinja is one of the beneficiaries of the Emyooga Program in Busoga Sub region. The state Minister in charge of Microfinance at the Ministry of Finance, Kasolo warned residents of Jinja who don't make sense of the government programs and urged them to take Wealth as a compulsory task.
According to some leaders, people managing the Emyooga program at the district level must be supervised as well in order to avoid resource diversion to their relatives and families a vice which is killing the presidential initiative to uplift living standards of poor Ugandans.
However, a section of organized business people in one of the three Constituencies, the decried selfish local government officials at the subcounty level who put the government in bad light through fraud and embezzlement of funds.
With 54 SACCOs, Jinja District received total seed Capital of 1.68B, Savings 662,218,890shs. Loan withheld by members 2.2 billion shillings shared capital, mobilized 25,750,000 million shillings.