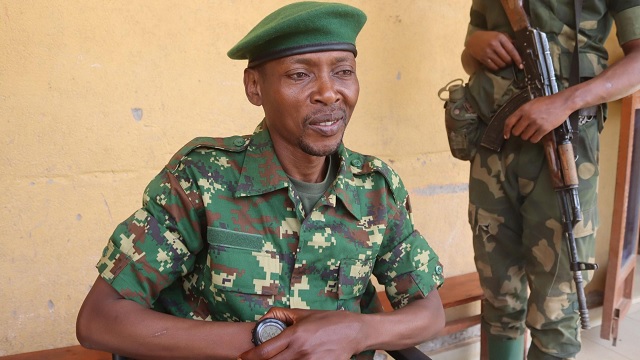 M23 Movement (M23) rebels yesterday Tuesday allowed Congolese refugees who are camping in Bunagana town council to cross back to Rutshuru and pick basic needs.
Addressing the media at Congolese side of Bunagana, Major Willy Ngoma, M23 rebels Spokesperson says that the refugees were allowed to cross to pick their property because even rebels recognize that they belong to DR Congo nationality.
However since Monday morning, M23 rebels have been conquering Bunagana border and other neighboring areas of Tchanzu, Runyoni, Bugusa, mikeno, karisindi and Visoke among others in Rutshuru territory, North Kivu province, after 174 government security forces that include 137 Armed Forces of the Democratic Republic of Congo (FARDC) soldiers and 37 police officers were defeated on frontline and fled to Uganda.
On Monday evening some refugees attempted to cross back but were denied access by the rebels who are physically manning the border.
"M23 fighters suffer a lot and deserve peace and security." Said the M23 rebels Spokesperson Major Willy Ngoma
Ngoma also insisted that M23's aim was not to capture Bunagana border but it was compelled due to provocation and shelling of their bases by FARDC and other military collaborators.
Ngoma is also requesting for peace talks by the Congolese government as well as fulfillment of their demands in accordance to Nairobi agreement of 2013.
By press time, no gun sound was being heard and rebels were still manning the border even when refugees are still in Uganda, however people are still stranded at Bunagana with hunger and no shelter yet still entering Uganda.