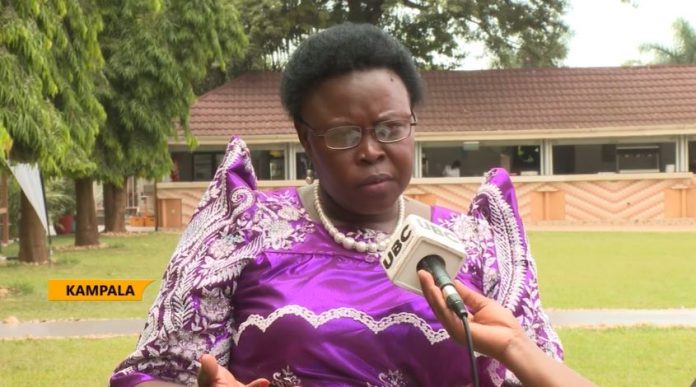 Ministry of education and sports has started activating covid 19 taskforces in schools and reminded schools to revisit the guidelines issued like wearing of face masks and timely reporting of cases.
State minister for primary education Moriku Kaducu has emphasized there is no covid 19 outbreak in schools since the flues and coughs have not been proved to result from covid 19.
However Infections of covid 19 pandemic are starting to rise in the country after almost six months of full reopening of the economy from two year's lock down as a result of Covid 19.
Schools were also reopened after ministry of education and sports issued strict guidelines they needed to comply with to protect learners from catching the disease.
A few months after reopening of schools government through ministry of health announced that the infection of Covid 19 in the country have totally gone down and this led to many relax on following standard operating procedures issues to reduce the spread of covid 19.
"People were relaxed, because when the cases of covid went down schools relaxed and that's where we want to wake them up from sleep because now infection rate is rising slowly, we do not want to see covid 19 out breaks in schools. We are activating the task force for time when reporting for appropriate management of cases in case of any outbreak, "the State Minister for primary education Moriku kaducu said.
According to the state minister for primary education Mariku Kaducu other measures are still being followed in school, the hand washing facilities are still existent and wearing of face masks, the challenge is however of keeping social distance.
The flues and coughs in schools are being investigated by the ministry of health to find out if they are as a result of influenza or covid 19.