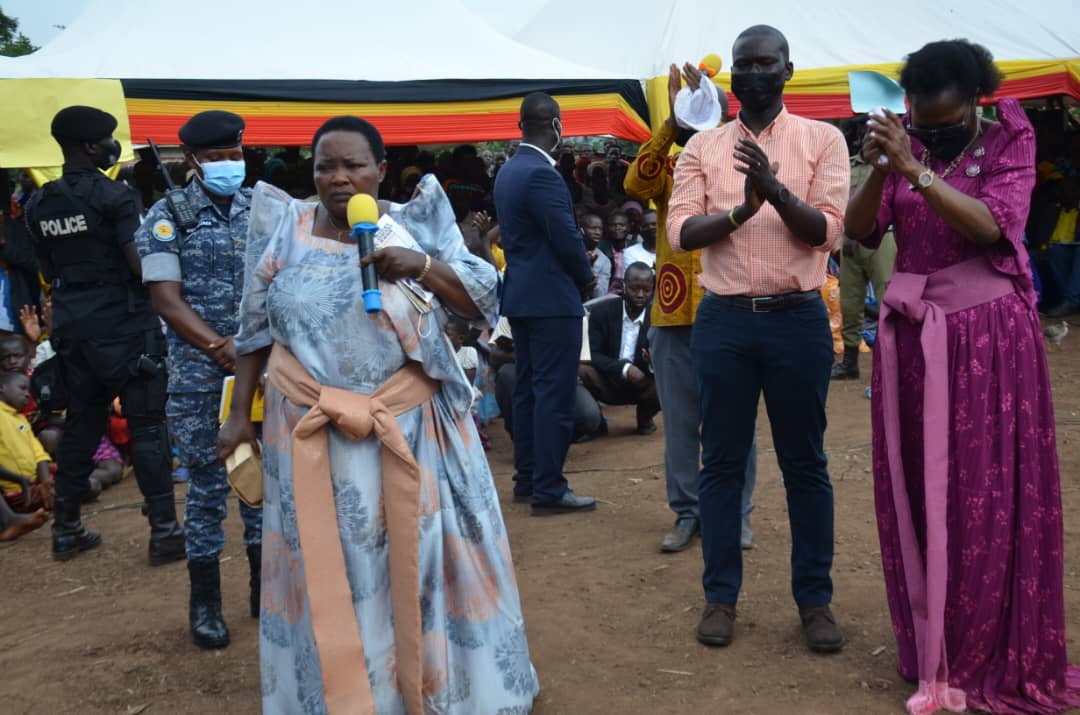 PM Rt Hon Nabbanja Robinah donates 20M shillings towards the completion of Nakajo Health Centre in Kagoma North, Jinja District.
On the invitation of the area MP Brandon Kintu Alex and Woman MP Jinja Loy Katali, Nabbanja called upon Busoga communities to utilize the available fertile soils and in the area to engage in other income generating activities on top of sugar cane growing.
The Premier who was responding to concerns of poor sugar cane prices, asserts that Busoga should also embrace lucrative business enterprises like poultry and piggery that require less land.
Over 100 Million shs was realized during the fundraising drive attended by a cross section of Members of Parliament.