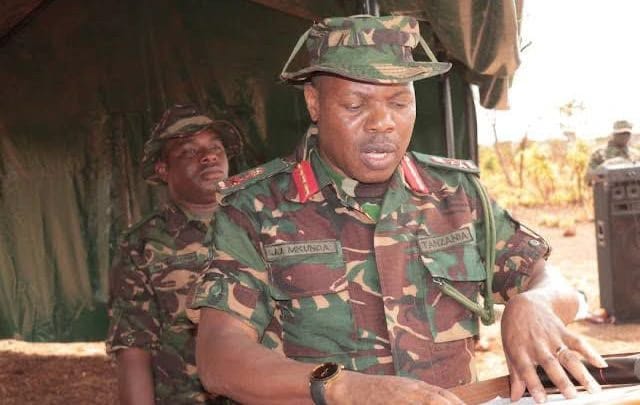 Tanzanian President Samia Suluhu has appointed Lt Gen Jacob John Mkunda as the new army chief.
Mkunda, who was elevated to the rank of General, was serving as Chief of Operations and Training, Tanzania People's Defence Forces.
Mkunda takes over from General Venance Mabeyo who has completed his term of service in the Tanzania People's Defense Forces.
Mabeyo, 65, who officially joined the army in 1979 was appointed as army chief by President John Magufuli on 6 February 2017.
In today's military promotions, Maj Gen Salum Haji Othman was elevated to the rank of Lt Gen and appointed Chief of Staff.
Othman has been serving as Commissioner in charge of the army's Research and Development.
Suluhu also appointed Lt Gen Mathew Mkingule as the Commander of Ulinzi La Wananchi wa Tanzania.