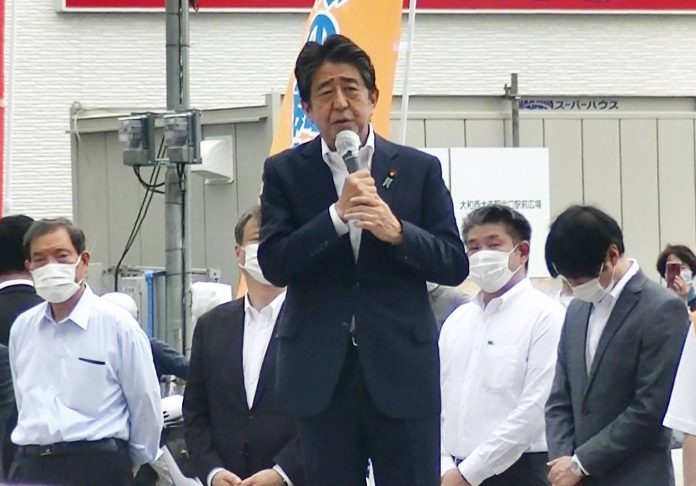 Former Japanese Prime Minister Shinzo Abe has died, according to Japanese media.
Mr Abe was shot at twice while he was giving a speech in the southern city of Nara on Friday morning.
He immediately collapsed and was rushed to the nearest hospital. Pictures taken at the scene showed him bleeding.
Security officials at the scene tackled the gunman, and the 41-year-old suspect is now in police custody.
In an emotional press conference earlier, prime minister Fumio Kishida condemned the attack, saying: "It is barbaric and malicious and it cannot be tolerated."
Mr. Abe was said to be conscious and responsive in the minutes after the attack, but the 67-year-old's situation later deteriorated and he had to receive a blood transfusion in hospital, according to reports.
Shinzo Abe died in the hospital where he was receiving medical treatment, near to the attack in Nara, a senior Liberal Democratic Party official has said, public broadcaster NHK reports.