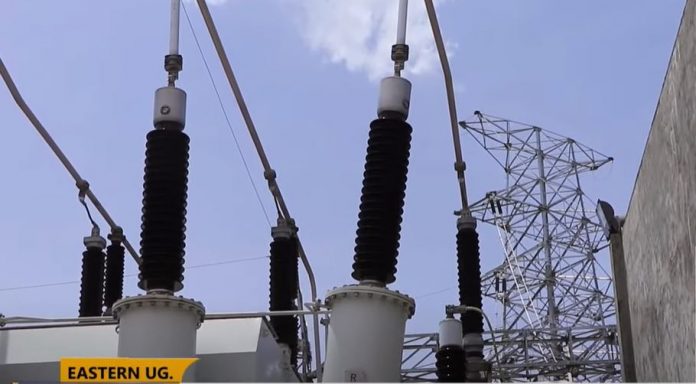 Umeme is to spend about 12 billion shillings in the rehabilitation of electricity infrastructure in the Eastern region of the country.
The initiative by the power distribution company is aimed at enhancing power supply reliability.
Eastern Uganda districts of Lugazi, Jinja, Kamuli, Tororo, Kapchorwa and Mbale among others suffer from rampant power outages.
The unreliable supply of power is blamed for stalling development. To sort out the power reliability issue, Umeme has earmarked $3 million for major power line rehabilitation works in the region.
"This program covers many reliability, previously we had to first strengthen the investments in revamping the network building substations and integration lines in Mbale and Tororo and now we are going to reliability to increase reliability in this area. So we are launching a program which is worth three million dollars which will cover re-establishment of a number of figure lines which are not performing well and reliability issues. They are mainly six lines we shall be re-establishing under this program," the MD Umeme, Selestino Babungi said.
The power distributor will replace rotten poles, string cables and install specific hardware on the Lugazi town- Jinja- Kamuli and the Iganga – Kibimba power distribution lines to improve efficiency.
"We are also going to upgrade the conductor along different sections because we have got signals from investors like some of the factories that they intend to expand and they need to alert us which they done and its good and we plan to ensure that those sections that are going to those factories and other industrial complexes get enough power so the critical check points on the network are also going to be upgraded. In certain cases we are going to introduce cable works but we will provide all of that in just a cocktail of the solutions that are designed to improve supply ability and the customer experience." Umeme Program Execution Manager, Robert Mubiru said.
The rehabilitation under Umeme's capital works project begins this month to the end of the year.
As the project commences, security agencies have been put on high alert to stop vandalism of new and old electricity infrastructure.
In the recent months many cases of vandalism have been reported.
These includes; cutting down of power poles, theft of copper power lines, siphoning of transformer oil and harvesting of iron bars on electricity towers.