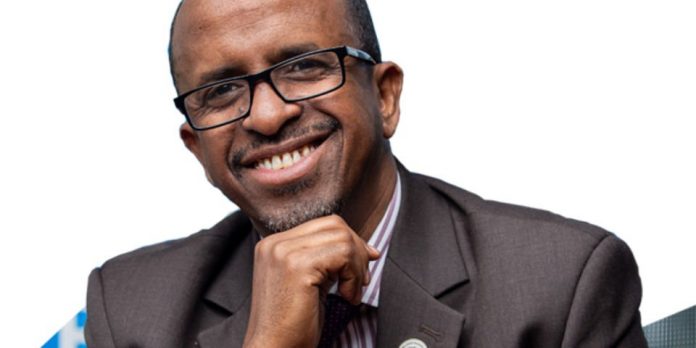 United Nations World Food Program has emphasized the need of putting more Focus on Production locally to address the challenge of Food insecurity especially for refugees.
This was disclosed by the Director United Nations World Food Program Director Uganda Abdirahman Meygag in a meeting with a self-taught fine artist Reggie Khumalo renowned for spreading the spirit of Ubuntu to the African Continent in Kampala.
United Nations World food Program is currently feeding 1.3Million refugees in Uganda hence the need of the International Community support.
 "We are now focusing on individual profiling to know those in much need of food." the Director United Nations World Food Program Abdirahman Meygag said
"Most of the food provided to the refugees is from the locals hence the need of injecting more in local Production" Meygag added.
He said the time is now to support small holder farmers especially in Karamoja.
Meygag further noted that they are now supporting the fish pond business in Karamoja to boost production. United Nations World Food Program is to also work with refugees to send messages of social change to bring the situation of the refugees to the international Community.