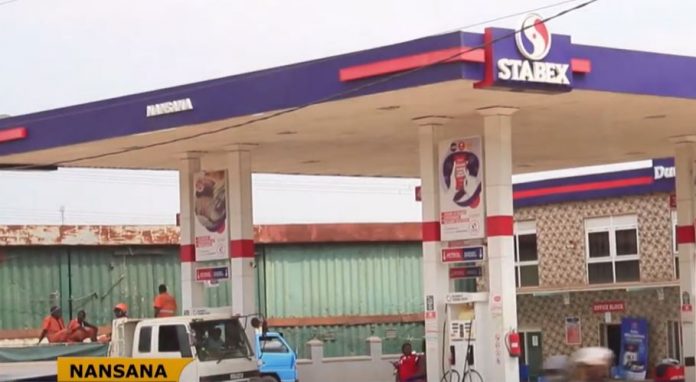 Rising political temperatures in neighboring Kenya ahead of the general election is likely to take a toll on Uganda's most preferred Northern corridor route.
While unveiling a partnership with Texol of the United Arab Emirates, stabex international marketing manager Otim Gilbert disclosed that they are monitoring the situation and utilizing other routes.
Kenya has entered full electioneering mode with the General election slated for the 9th of August 2022.
As the Kenyan general election draws closer Uganda's business community involved in imports and exports are wary of the political developments.
"The situation is getting economic all the time and there are so many factors that have been blended into this kind of crisis .Now we are having our brothers in kenya having elections coming up in few weeks the lesser the days to elections the more tense the situations along the borders and trade" says Otim Gilbert, the Communications Manager Stabex.
As the saying goes once beaten twice shy, the oil marketing companies led by Stabex international have in recent months resorted to utilize Tanzania's Dar-es- salaam port.
"We chose the central corridor route because we saw a big advantage in the future, it is more stable, it is not prone to a lot of challenges like crossing of the border because it is connected with Mwanza and Kampala through lake Victoria so when we use both the marine and the railway you find that there are some costs that are broken down" Otim said
This was disclosed at the unveiling of a partnership between stabex international and Texol lubricant manufacturers from the United Arab Emirates in Kampala.
The collaboration is expected to provide alternative high-end and mid-range products for motorists.
With Uganda planning to set up its own fuel refinery in the near future as part of its downstream phase of the oil and gas venture, Government is confident of having such products manufactured locally.
"You will find the usual products that we are conversant with but in addition to that we have petro chemicals where all these lubricants will be catered for .we are only looking forward to that time and the trend of business here will change" said John Friday ,the Commissioner Ministry of Energy.