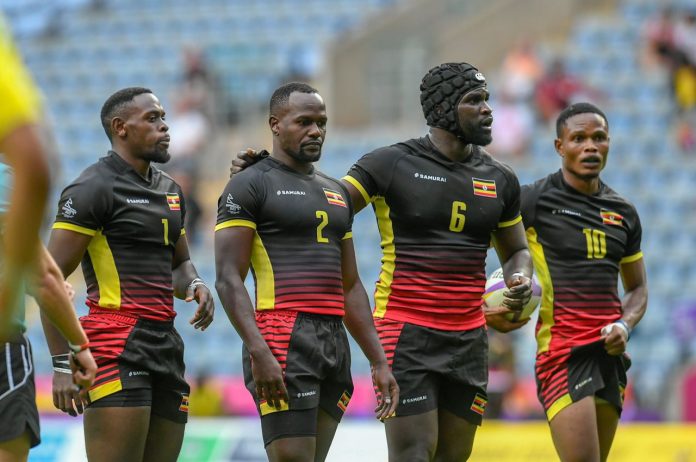 By David Muwonge.
Uganda Rugby Cranes the current African Champions left for Birmingham in flying colors, with confidence as high as the latitude could be.
Their Commonwealth campaign however started on a false start after they lost 27-14 to arch-rivals Kenya Shujaa.
To complicate matters, two yellow cards were dished to Vice Captain Ian Munyani and Adrian Kasito in the highly billed East African derby.The result left the Rugby Cranes and fans far and wide crestfallen.
However, the Cranes had to pick themselves up ahead of their encounter against Australia, a team with superior ranking and experience in the bag.
The Ugandan Rugby outfit played their hearts out and stopped short of embarrassing the Aussies after Phillip Wokorach failed to convert a penalty in the dying minutes with both teams tied at 12-12.
Wokorach who is the only professional on the side – playing in the French Rugby League – would later take it to social media to express remorse for squandering the opportunity that would have sealed a 'historic' victory.
Despite the Cranes' shortcomings on the day, their offensive game plan won over Rugby enthusiasts the world over.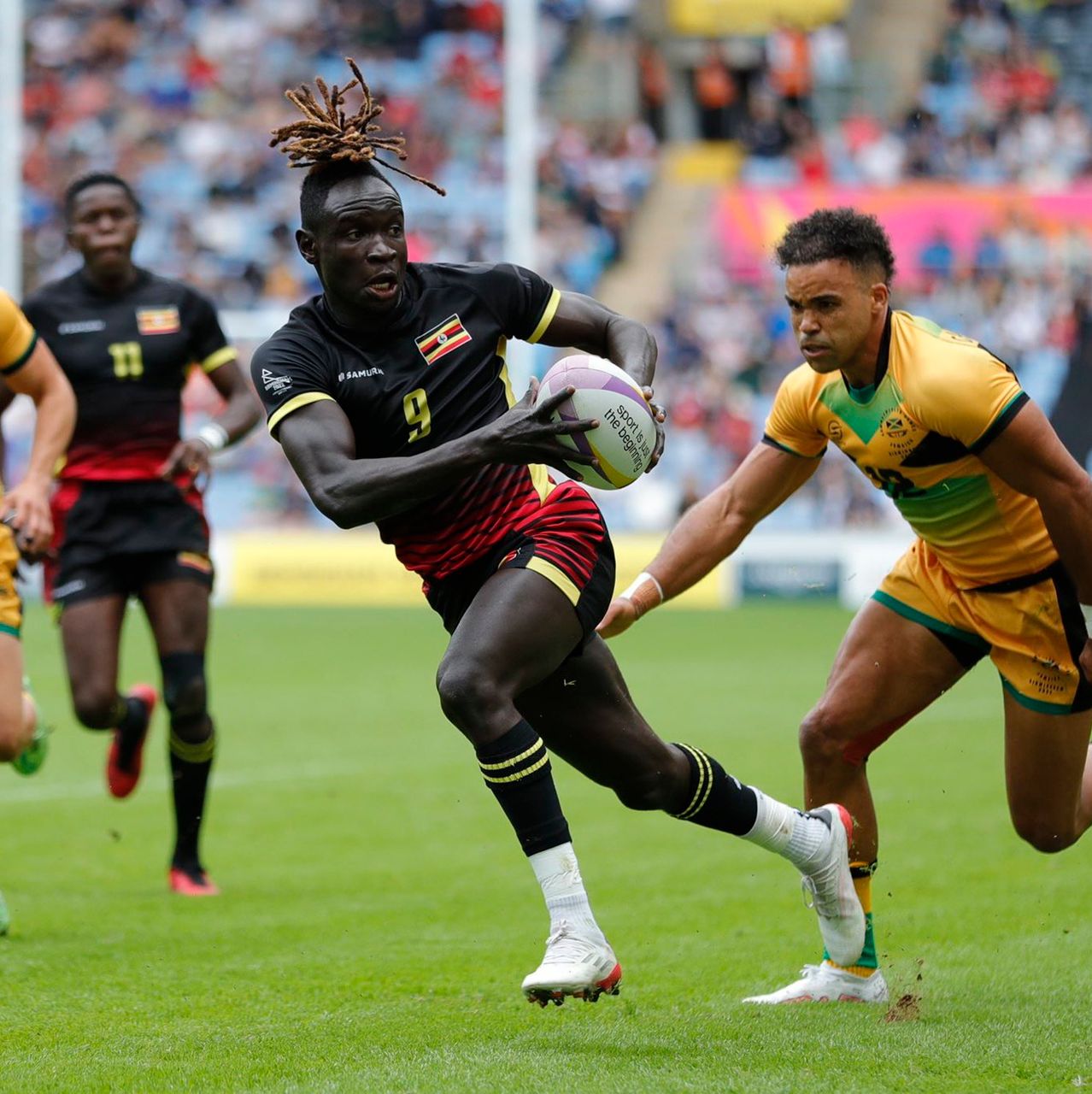 Putting to bold the tagline 'crowd-favorites' every time the side took it to the field – backed by victories against Jamaica (40-00), Sri Lanka (38-19), and Tonga (27-07) – the latter paving way for a battle with the tournament's hosts, England.
A big test for the Ugandan side, but a much bigger test of loyalty for the locals who were torn between backing their national side or their newly found gem, the Rugby Cranes.
However, lady luck was not on Uganda's side, with her winning streak coming to an end to England's distinctive performance (17 – 31), as the two nations battled it out for the 9th slot.
Although Uganda did not meet its Commonwealth target of advancing to the quarterfinals stage, the team will be dancing heads high to Desire Ayera's deejay mixes as they turn their focus to the World Rugby Challenger Series in Santiago, Chile.