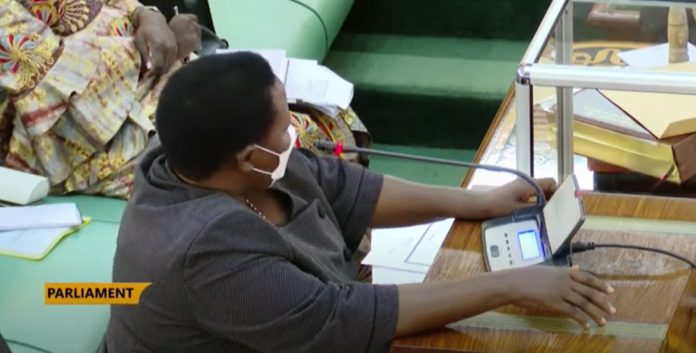 By close of business on Monday, over 20 bodies had been retrieved from the runoff water channels following the flooding that hit mainly Mbale industrial division
The most affected area by the runoff floods include Mbale industrial division that harbors a number of factories and the largest slum of Namatala
The floods left over 9000 displaced, property worth millions destroyed food crops washed away, Roads and bridges damaged and several bodies still missing.
Mbale City industrial division Member of Parliament karim Masaba says the situation on ground is worse than seen on news and needs urgent attention
MPs hailing from the region also fear that the situation might worsen with projected rains that might lead to the outbreak of diseases, hunger and homelessness
They want government to come up with a defined short term strategy for the current situation but also define the long term strategy
During plenary, while presenting the status report findings of the incident, Prime Minister Robinah Nabanja told the house that over 90,000 tons of relief food has already been dispatched to the affected areas
"The government, through the Honourable Minister of Disaster Preparedness has provided relief food . A tune of 90 metric tons to Mbale City and Kapchorwa" the Prime Minister Robinah Nabbanja said.
She also told the house that a team of experts from the UPDF engineering brigade, ministry of works and Uganda national road's Authority are all on ground to help in the excavation and fixing of broken bridges and roads
"UPDF and police have intensified search and rescue operations by clearing the riverbeds. The republic of Uganda has committed Shs5 million to each of the bereaved families to cover all expenses" the Prime Minister added.
Speaker of Parliament Anita Among has tasked the office of the prime minister and other line ministry to keep on ground and monitor the situation.
She also tasked all areas MPs to go on ground and report the findings to Parliament in a weeks' time.
"People are dying day in day out and we need to go with all the Members of parliament o those affected areas." said the Speaker of parliament Anita Among.
In July 2022 cabinet approved the 10 years Disaster Response Plan intended to reverse the effects of climate change and management of other disasters
Elgon sub-region has over the time and will continue to experience water runoffs especially due to its terrain if long-lasting solutions to avert the catastrophe are not embraced