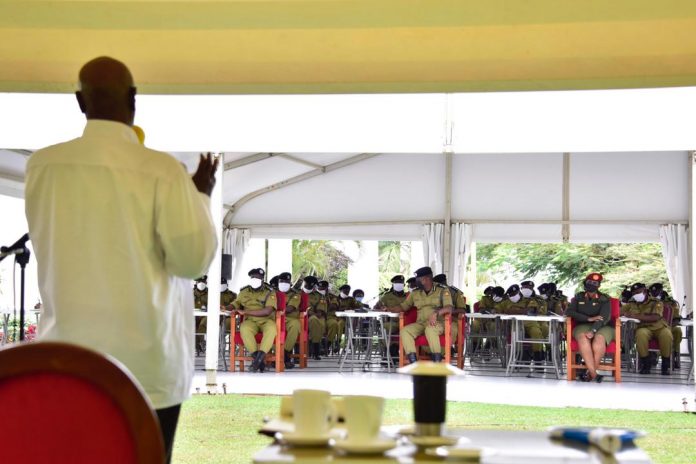 President Yoweri Museveni has strongly urged Criminal Investigation Department (CID) police officers in the Uganda to carry out their duties diligently without any diversions characterised by corruption and lack of patriotism.
"We are here to immunise you to make you move securely in the course of your work without being diverted. The problem has been that the CIDs are either corrupted or they are bribed to suppress the information. So, there has been mainly corruption and lack of patriotism where CIDs are not bothered about the suffering of their people and are influenced by money," H.E Museveni pointed out.
The President made the remarks yesterday while closing a six-week Leadership and Ideological Course attended by over 50 Senior Regional CID Officers and Heads of Department in the Uganda Police Force (UPF) at Kasenyi.
The Departments are that of Economic, Cyber, Media and Transnational crimes. Others include Narcotics, Local Government, Economic and Financial Intelligence, Land Protection and Homicide.
President Museveni took participants of the course that was also attended by 10 Senior Lady Police Officers, through the justice practiced in the Traditional African Society before and after colonialism where there was and still is no room for impunity.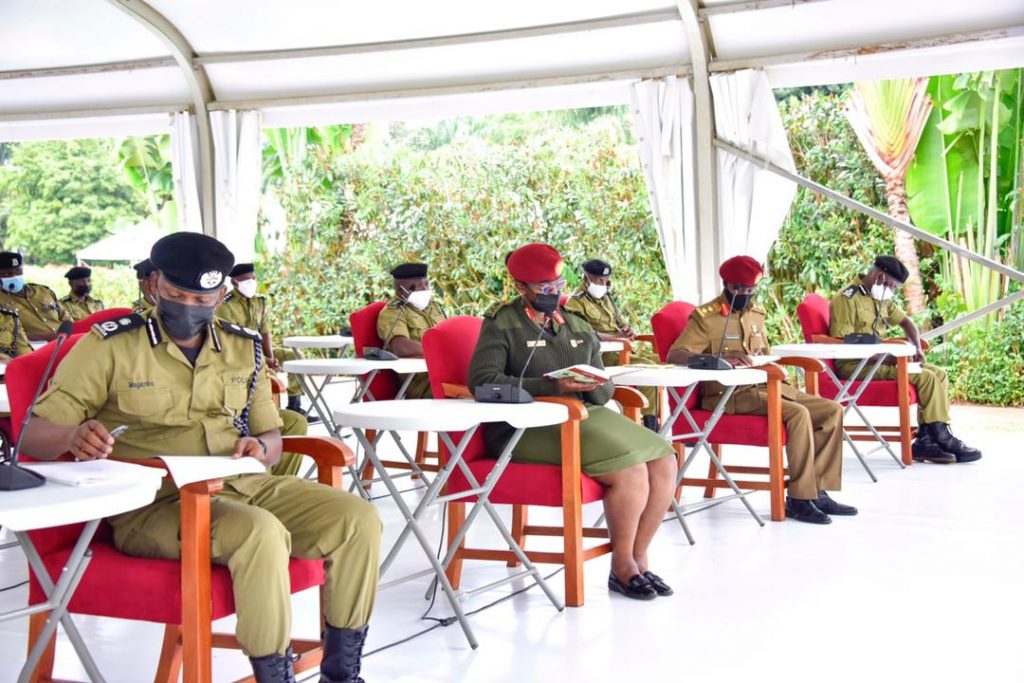 He added that NRM came up with the four principles of Patriotism, Pan-Africanism, Socio-Economic Transformation and Democracy in order to modernise society and to take the role of arbitrating cases in the courts of law instead of people taking the law into their hands resulting in mob justice.
The President, therefore, challenged the Police CID officers to enable the people of Uganda to maintain faith in them as their defenders.
"Are you going to enable Ugandans to maintain faith in the Republic as their protector?" the President challenged the police officers.
The Political Commissar Special Forces Command (SFC), Col. Gilbert Owamagyezi, said the course is aimed at equipping officers with tools of analysis in their work and also enable participants to transform themselves.
The Director of CID, Dr. AIGP Tom Magambo, said the course will be rolled out to benefit junior officers in the force. He disclosed that participants were provided with lectures of opportunity facilitated by technocrats from various government departments including the Judiciary aimed at linking CID with what is taking place in the process of socio- economic transformation of wanainchi in the country.
The Coordinator of the course, Brig. Charity Bainabaabo, said the course was for the empowerment of the Senior Police CID Officers.