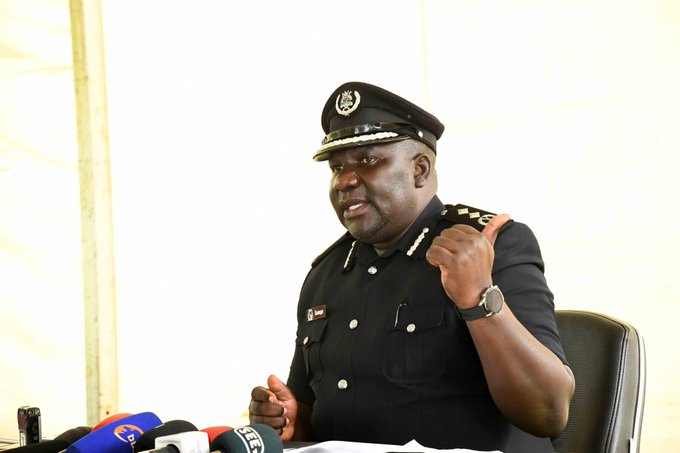 President Yoweri Kaguta Museveni the commander in chief of armed forces has promoted 773 senior police officers at different ranks.
Minister for internal affairs Gen. Kahinda Otafiire presented names of these promoted officers on behalf of the president, he urged promoted officers on adopting modern modes of curbing crime.
This happened to be the biggest batch of promotions at senior level in the Uganda police force.
"In exercise of powers entrusted in the president under section 91 of the police act chapter 303 and with the advice of the police authority His Excellency President Museveni has appointed the promotion of 773 senior police officers." The Minister for internal affairs, Gen. Kahinda Otafiire said.
The promotions of senior officers ranged from Assistant Superintendent of Police to the rank of Assistant Inspector General of Police.
Five senior officers have got the highest rank in police which is the Assistant Inspector General of Police. These include Charles Birungi Director welfare, Fadhil Kaali commander field force, James Ocaya Director Research, John Nuwagira, Richard Edyegu Director logistics,
"We acknowledge and recognize the service rendered by these offices and officers of the Uganda Police Defence Force" Gen. Kahinda Otafiire applauded the officers.
Those promoted from Commissioner of Police to Senior Commissioner of Police include the police spokesman Fred Enanga.
"This is every police officer's dream upon joining the force and to enhance their career" Enanga said
Minister for internal affairs Gen. Kahinda Otafiire on behalf of the president committed on improving officers' welfare ranging from shelter to salary enhancements.
"But for the police officers its not the salary but it is the recognition of the service he or she has rendered to the country. These people put their lives on the line." Kahinda said
Consistency and dynamic handling of crime environment are among the baseline for this promotional arrangement.
"We give you the opportunity to come in and when you come in ,your progress depends on your performance and your capacity" says Kahinda.
Police last held promotion of senior police officers in 2016 during the reign of Gen Kale Kayihura.