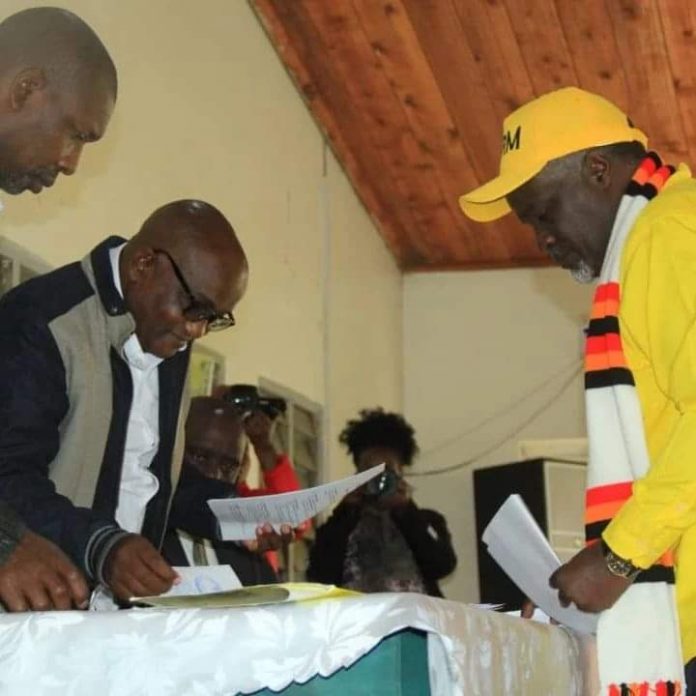 Yesterday, Tuesday 02 August 2022 marked the last day of nominations for the Bukimbiri County parliamentary by – election in Kisoro district.
At the end of business, the returning officer nominated five candidates to faceoff for the by election.
The NRM party candidate Eddie Kwizera nominated at about midday.
Kwizera pledged to fast truck the infrastructure development of tourism rich Bukimbiri County and the entire Kisoro district.
At the nomination center Kwizera was in the company NRM officials both local and national including the party's 1st vice national chairperson Alhajji Moses Kigongo.
The NRM officials both at the district and at the national level pledged to canvas votes to ensure that their flag bearer Eddie Kwizera retains Bukimbiri County. Bytes…
The candidate briefly addressed his first nomination rally at Mayors gardens in Kisoro.
Later proceeded to Bukimbiri where he addressed a mega rally at Rubuguri town council grounds urging the Bukimbiri people tovote him so as to foster the development of the area.
The second candidate to be nominated was an independent candidate Edward Muatabazi at about 1PM.
The last candidate to be nominated was that of National Unity Platform Joshua Mutabazi at 4PM since his documents he took long to fulfill the rudiments by the electoral commission.
The youthful NUP candidate says he is ready to facelift the roads, education and health systems in Bukimbiri once elected.
The 5 candidates nominated have 6 days to campaign before voting on 11th august.