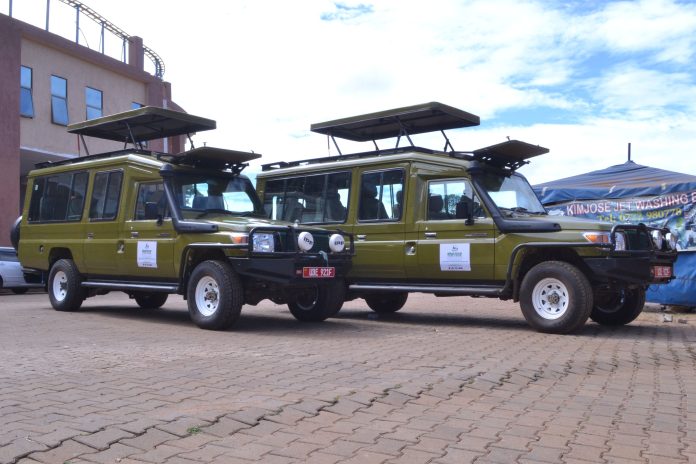 By David Mwanje
View Uganda analysis suggested that there are plenty of rental cars in Uganda but not all are fit for the purpose of your travel. In this article, we show you the list of the best rental car deals suitable for business travelers in Uganda.
Now that your flight ticket is already booked and you are certain of where your business meeting is to take place, the next step is to determine how you will get there. Regardless of where your meeting or conference is to take place, you definitely need a comfortable ride to get there. And with business meetings, public means of transport are the last resort.
Rental cars serve the best purpose when it comes to connecting to your dream meeting or conference places. Rental cars don't only guarantee you ultimate privacy but also, saves you from getting to meeting late. With car hire services, no stopovers or transfer issues!
But, when choosing the right car rental in Uganda for your business tour, you should be keen enough. Find a car that best suits your budget and purpose of travel. Also, bear in mind that the kind of rental car you choose to use speaks a lot about you and this is why you need a car that won't disappoint you, your clients, and the rest of the team.
The tough task every business traveler usually encounters is choosing between luxury rental vehicles and economy car rental options. Depending on your budget, better to get quality means to get you to your conference or meeting venue at the right time. Here are some of the best cars to hire for your business trips in Uganda;
Best Cars to Rent for Business Trips in Uganda
4×4 Toyota Rav4
Find a comfortable 4×4 Toyota Rav4, one of the best SUV vehicles worth hiring for any business trip in Uganda or Uganda safari parks. The Toyota 4×4 Recreational Active Vehicle is compact in size, strong, and fitted with essential features all guaranteeing you a smooth road trip. We have the best 3-door Rav4 and 5-door Toyota Rav4 rental cars at pocket-friendly rates and they are suitable for business trips.
Toyota Premio
A Toyota Premio is a 3 box-body 4-door saloon vehicle and it is incomparably the most affordable for all business trips in Uganda. It saves you a lot from expenses considering its efficient fuel consumption and when it comes to space, no need to worry- all cargo and leg room are all catered for.
Land Cruiser
We have all 4×4 Land Cruiser rental car options suitable for all executive business travel in Uganda. Our Toyota Land Cruiser models to choose from for your business trips in Uganda range from Land Cruiser Prado TX, GX, and V8.
Super Custom Van rental
If you are looking for a cooperate means or VIP car for airport transfer to your business meeting, then our 7 seater Mini Van/Super Custom Van rentals are the best deal. They are available with adjustable seats, AC, and spacious cargo room making them more comfortable and interestingly, perfect for group travelers.
Coaster bus rentals
For large group business travelers, Coaster bus rental services play a vital role. We have Coaster buses with about 28 seats or more and guests have a wide range of choices to make from our luxurious Coaster bus rentals. These are ideal for cooperate or business meetings in the city or any part of Uganda. They come with a lot of amenities including mini-fridges for you to keep cool your drinks.