President Yoweri Kaguta Museveni has today met and held discussions with a delegation from the Equal Opportunities Commission (EOC) led by the commission Chairperson, Ms. Safia Nalule Juuko at State House Entebbe.
During the meeting, the delegation presented an Annual Report on the State of Equal Opportunities in Uganda 2021/22 and 2022/23, in accordance with section 24-2 of the Equal Opportunities Commission Act and in line with article 32 of the Constitution of Uganda.
"It is also in line with your Presidential directives which you gave to us where you said that without fail, we have to produce an annual report on the state of equal opportunities in Uganda every year," Ms. Nalule said.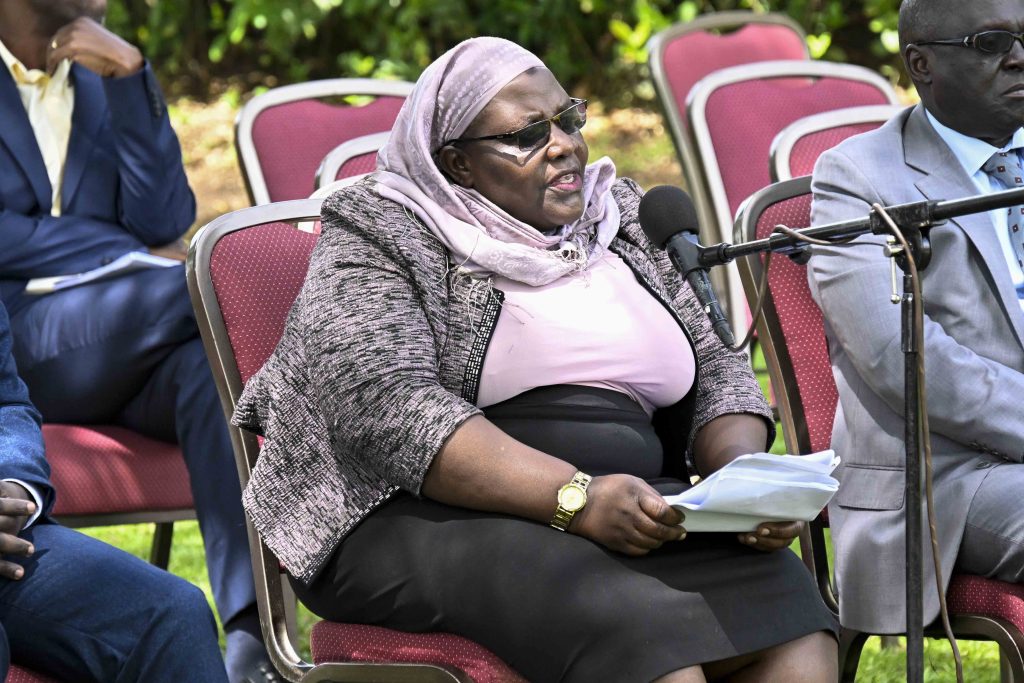 President Museveni commended the commission for coming up with a good report but urged them to always emphasise crucial areas such as ensuring peace and security in Uganda, explaining that if a country has no security, the marginalised groups suffer even more because the rich people can go outside the country and then come back when things are back to normal.
"You should understand the mass support for the population and there are two areas: health in terms of immunisation and also basic education. So, I like your idea about complaining against the continued charging of fees in government schools because that is the best way to create equality by enabling everyone to go to school whether they have money or not as well as to get immunised and healthcare," the President said.
"Now if you have security, you have mass basic education then you have mass medical services, then the next important aspect is wealth creation because to get prosperity depending on government money only is not sustainable, so it is good that all families in Uganda engage in wealth creation. There, you should always look at how that one is going. I think part of your mandate is to wake up people. The problem here is just sleeping, people should wake up," he added.
On behalf of the commission, Ms. Nalule expressed gratitude to President Museveni for appointing them to head the Equal Opportunities Commission.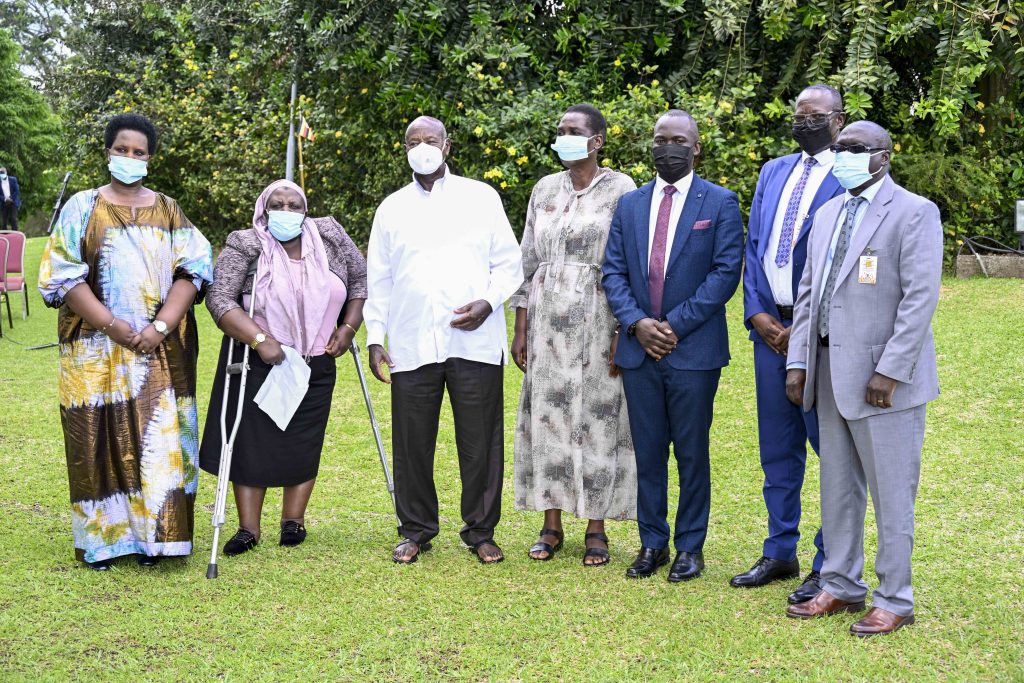 "We pledge our support to contribute to the agenda of transforming Uganda from backwardness to modernity," she noted.
The Equal Opportunities Commission is a statutory body established by an Act of Parliament to effectuate Article 32(3) and Article 32 (4) of the Constitution of Uganda.
The Commission is mandated to eliminate discrimination and inequalities against any individual or group of persons on the ground of sex, age, race, colour, ethnic origin, tribe, birth, creed or religion, health status, social or economic standing, political opinion or disability, and take affirmative action in favour of groups marginalised on the basis of gender, age, disability or any other reason created by history, tradition or custom for the purpose of redressing imbalances which exist against them, and to provide for other related matters.