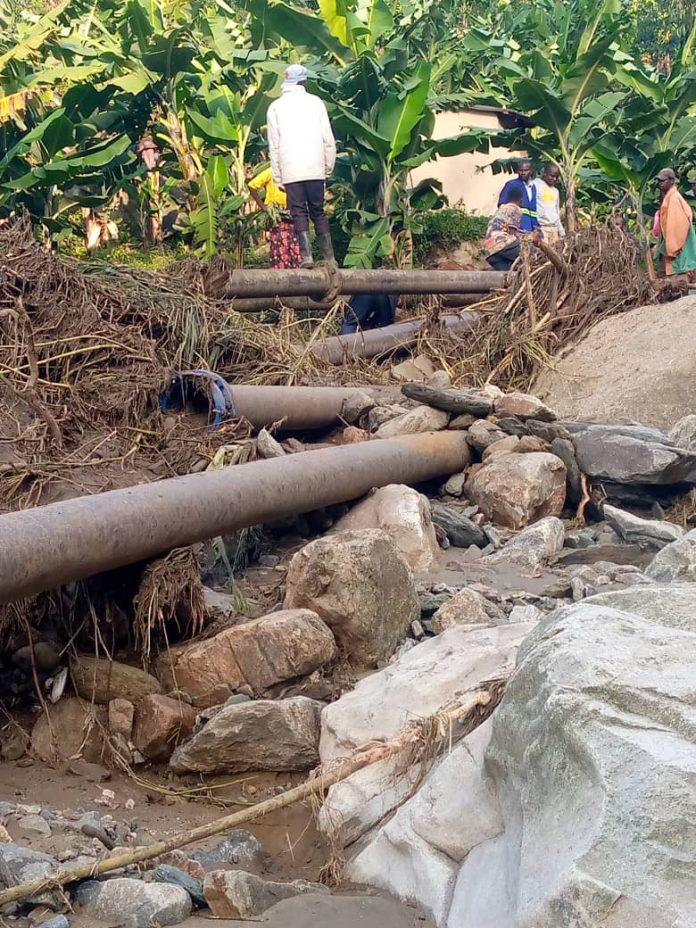 Last evening, river Yerya burst its banks following the heavy downpour in Bunyangabu.
This left our pipe system network, civil structures and entire water production systems severely damaged.
We are waiting for the floods to reduce and embark on system restoration works.
The most affected infrastructure are;
1- 0.8Km DN200 steel pipe which was damaged by the rocks.
2- The concrete intake structure
3-A section of the DN 150 steel pipe
4- All the line pedestals along the steel pipeline were washed away.
5- The siltation of sedimentation tank.
6- The newly constructed bridge.
7- All the gabions were washed away.
A team of specialized engineers is mobilizing to embark on emergency restoration works.