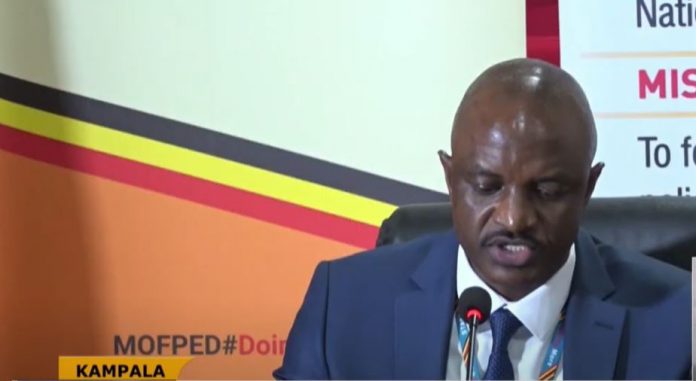 The release of the Quarter 1 funds for this FY comes at time of increased inflation caused by the Covid 19 Pandemic effects on economies. This has prompted the finance ministry to derive expenditure limits based on the available resources.
"No recruitment should be done without clearance from Ministry of public service after ascertaining availability of adequate wage from this ministry. Accounting officers are required to ensure that every promotion and redeployment of staff made to a different cost center is backed up by adequate wage provision. The quarter one release has been constraint by the state of the economy especially the effort of government to coordinate its physical policy with monitory policy to address the inflation" the Permanent secretary and Secretary to the treasury, Permanent secretary and Secretary to the treasury
said
Wages for public servants have been appropriated 1,695.8 Billion as opposed to the projected 1,595 billion , Non wages 1,829.2 billion as opposed to the projected 3,429.2 Billion, Development; 596.738 as opposed to 2,380.4 billions while arrears to government suppliers – 661.947 as earlier projected.
"Accounting officers must priotise payment of service providers on time and clearance of the domestic arrears to avoid further accumulation of arrears and penalties. As you have heard I provided all the money for arrears despite the tight situation in which we have to operate. Im mindful of the need to support those small business which supply government to get their money on time" Goobi said.
However civil Society is concerned that despite the plans to utilize the parish development model to improve livelihoods, there still exist glaring gaps in local government administration that could hinder the its success.
At this press brief, government also gave an update on the economic status addressing various challenges being faced by both the public and private sector along with some mitigation endeavors