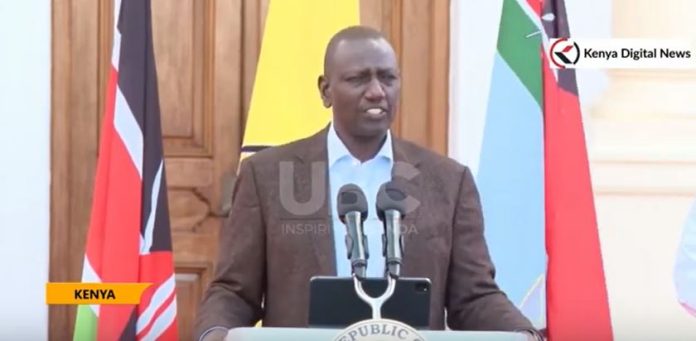 Monday 3rd of March was billed as the mother all protests by the Azimio camp led by Raila Odinga.It was business as usual on the streets of Nairobi and Kisumu city in Western Kenya.The two commercial hubs were the recent hot spots of protests instigated by the Opposition Azimio camp over the high cost of living crisis.
However, there was a collective sigh of relief last evening following the softening of hardline stances by President William Ruto and Azimio leader Raila Odinga.
"I am suggesting that the issues that have been raised by our friends on the matter of IDC, my suggestion is that this matter can be handled in parliament so that we can agree on what it is they have an issue with so that we can adjust as necessary." Said President William Ruto.
"The acknowledgement of Ruto's idea for a dialogue on key issues raised by Azimio Umoja and to us this is a positive development, we agree that a balanced complementary process co-chaired the both sides and backed by experts from outside should proceed" Raila said.
In his National address, President Ruto appealed to the Azimio camp to call off the planned protests and give dialogue a chance.
"In view of the lives lost and properties destroyed in the demonstrations that have occured in our country for two weeks I urge my brother Raila and other members of opposition to call off the demonstrations and consider having a dialogue for us to take the country forward" William added.
On the other hand, Raila Odinga who also addressed the Nation from his party's headquarters heeded to the call and called off the protests until further notice.
Raila said "Should there be no meaningful engage or response to our counter offer we will resume the demonstrations after one week".
The protests in the capital Nairobi and few urban centers in Kenya were taking a toll on the country's economy and the region at large.
It remains to be seen whether the promise of dialogue by both parties will yield a lasting solution.