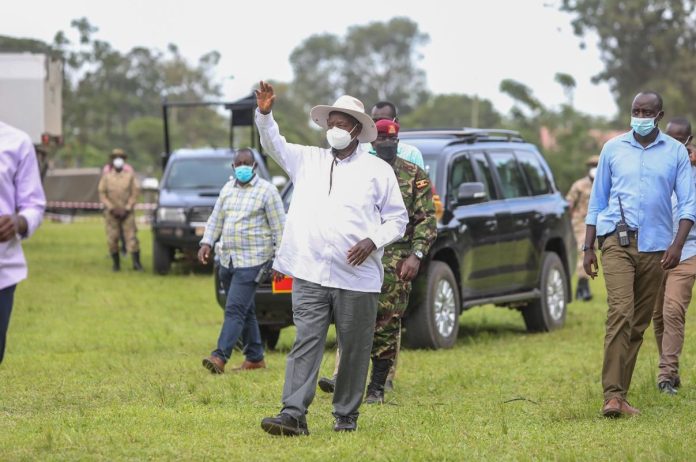 H.E. President Yoweri Museveni has this evening arrived at Golf Course grounds in Arua City as he embarks on a 3-day investment and wealth creation tour in a resource-rich West Nile Sub-region.
President Museveni, who is also the NRM National Chairman, will meet various stakeholders in this region to discuss deliberate and strategic plans to tackle unemployment and poverty among households.
During his visit, the President will visit model farms and engage with the business community, local leaders, and residents as they map strategies for getting more people involved in the money economy. The president will also interface with value-addition exhibitors.
As he starts his tour today, the President is expected to have an interactive session with the West Nile political, cultural, and civil leaders.